To give simply click on the blue button and follow the prompts.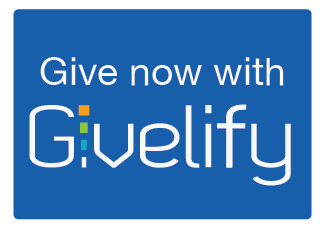 For those of you who have cell phones and would like to download the Givelify App, listed below are different forms of instructions to help you access the App. There is a video listed at the very end.
To get the Givelify App click on the following link (Link is listed in purple at the end of this paragraph) for step by step instructions. Keep in mind you have to go to the App Store first. Then follow the instructions from there. You can also access the app by clicking on the above give button and at the top of the first screen that pops up is an option to get app. Otherwise just click on the following instructions to download app through the app store. Please contact our church office for any questions at 715-362-4792.
(Listed below are some more instructions that may be beneficial)
Finding Your Place of Worship
To locate the place of worship you wish to donate to, you have two options:
If you are within a 2 mile radius, you can use the Nearby tab and find the organization on the GPS map.

Note: To use the Nearby feature, your device must have location services turned on. Also make sure that the Givelify app has permission to access your location.

To search for the organization:

Tap the Search tab at the top of your screen.
Select Places of Worship.
Enter the organization's name, city, and state into the spaces provided.
Tap Search.
Find the organization in the list of results and tap Give To.
Making Your First Donation
Once you find your place of worship's app profile, tap the green Give button. Then follow these steps:
Select the amount you would like to donate, or tap Other to enter a different amount.
Select a donation envelope.
Tap Give Now.
Create Your Giving Account
To complete your first donation, you will need to create an account. Follow these steps:
On the popup, tap Sign Up.
Choose Sign-in with Facebook or Sign Me Up by E-Mail.
Signing up by e-mail:
Enter your name, e-mail address, and password into the spaces provided.
Tap the green Sign Me Up button.
An e-mail will be sent to the address you provided with an activation link. To activate your account, click the link in the e-mail.

Note: You can complete your first donation before clicking the activation link.

In the app, tap Continue.
Completing Your First Donation
Now that you have created an account, you will be able to complete your donation. Follow these steps:
Tap the green Give Now button.
When prompted with a reminder about your activation e-mail, tap Cancel.
Securely enter your payment information in the spaces provided.
Complete your donation.