Seek God For The City March 6 to April 14, 2019
Prayers that anchor your hope in God.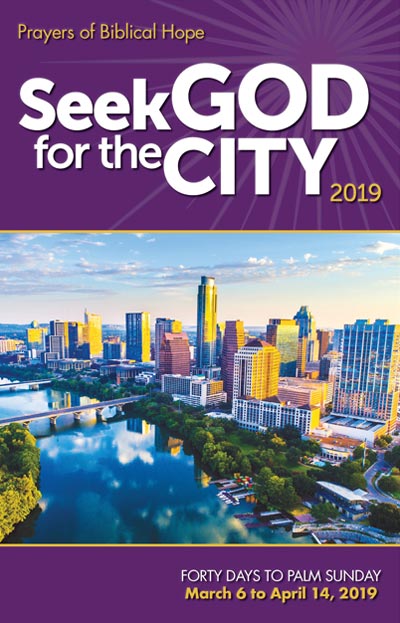 Seek God for the City is designed to mobilize many to pray with united, sustained vision for people of your community. The daily prayers are all new and different from last year's prayer guide. The scriptures and topics help God's people pray with passionate, full-hearted hope. This timely guide will help God's people in your congregation to pray beyond themselves with confidence and clarity.
We will Seek God in two simple ways: First we will seek God's face and then we will seek His kingdom. And as we come to God, seeking His face, then He comes to us bringing His kingdom. These are prayers you don't want to pray alone. Invite your whole congregation to pray along with you. Even better, think about joining your prayers with a few other churches in your community.
The forty days to Palm Sunday makes an ideal time to venture into a season of sustained, hope-filled prayer. Dated March 6 – April 14, 2019.
You can pick upa Seek God for the City prayer guide at Calvary Baptist Church.